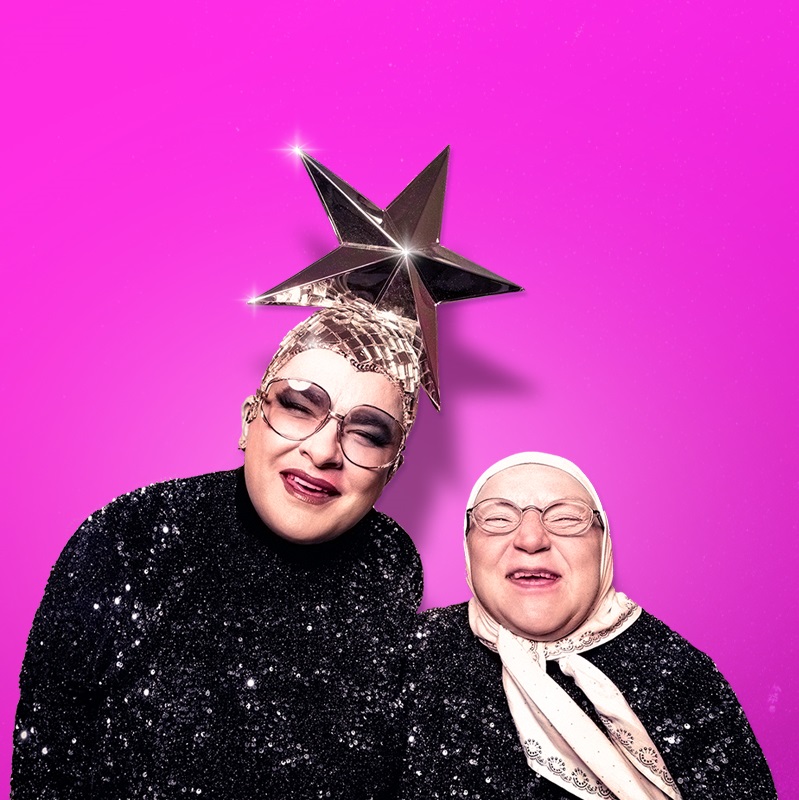 Ukraine's Verka Serduchka, played by comedian and musician Andriy Danylko, is a robust middle-aged woman from the small town of Poltava who dances, sings, makes unsavory remarks, and in 2007 won second place in the Eurovision Song Contest. Verka has created her fair share of controversy, but her supporters greatly outnumber her rivals, especially in Ukraine and Russia, where she is applauded not only for the great show she puts one, but for her truthful interpretation of national culture and character.
Resilience Entertainment presents:
VERKA SERDUCHKA & BAND
Thursday, April 27, 2023
Doors: 7:00 PM
Showtime: 8:00PM
This is an ALL AGES event / 19+ mezzanine / 19+ side stage booths
Valid photo ID required for mezzanine and side stage booth access.

We transport you to an extraordinary, multi-dimensional universe that evolves throughout the night. 45,000 square feet of striking design and unexpected wonder combine with powerful sound, immersive light, sensual forms and tactile details to delight and astound at every turn. With breathtaking views of the city skyline, waterfront and the dramatic 65-foot stage, wherever you are is right where you want to be.