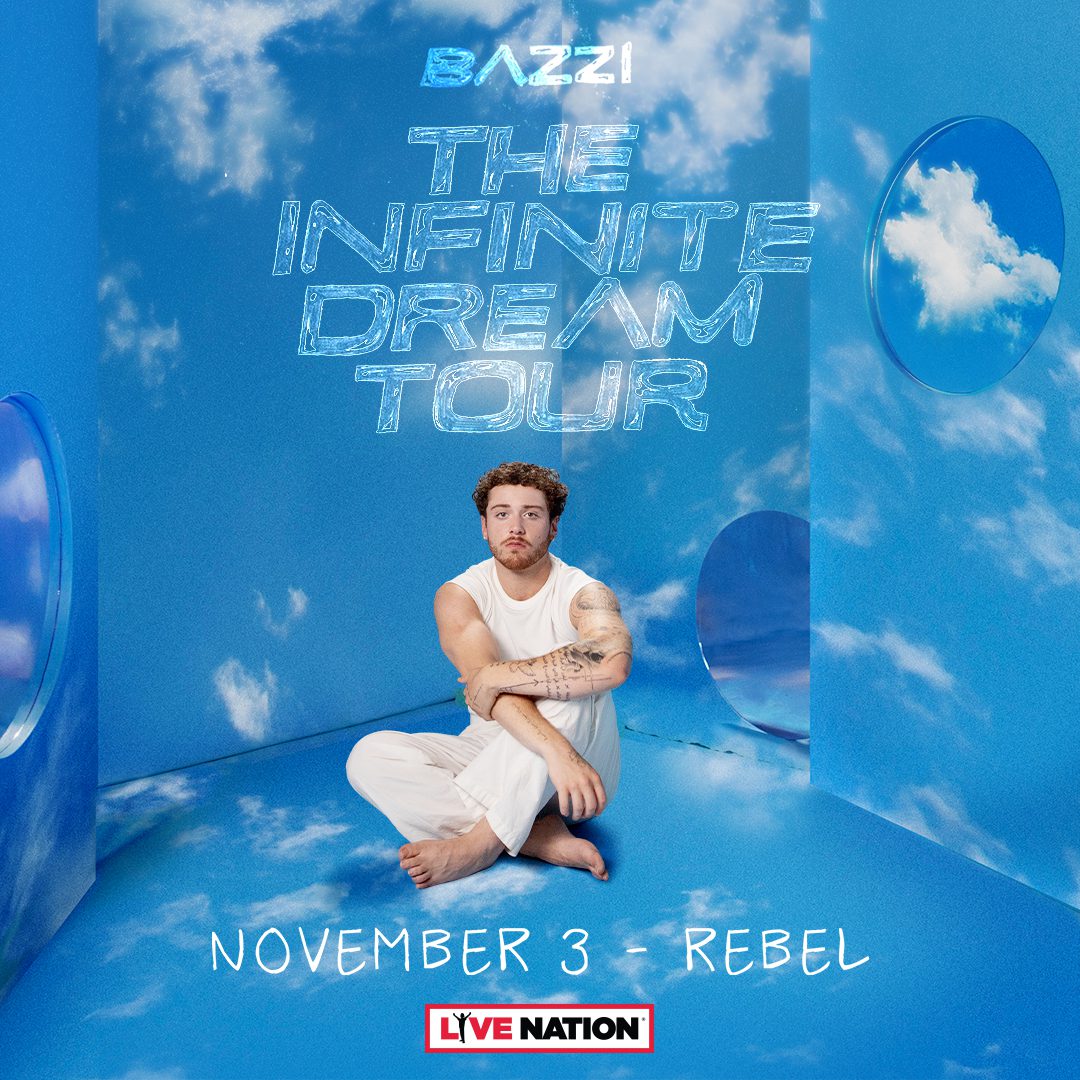 BAZZI: THE INFINITE DREAM TOUR
For Bazzi, magic alchemizes emotion into music. The Michigan-born and Los Angeles-based multiplatinum singer, songwriter, multi-instrumentalist, and producer molds skyscraping pop melodies, otherworldly R&B grooves, and adventurous alternative soundscapes into a reflection of his feelings. 
Live Nation Presents:
Bazzi: THE INFINITE DREAM TOUR
REBEL – Toronto
Thursday, November 3, 2022
Doors: 7:00pm
This is an ALL AGES event / 19+ mezzanine / 19+ side stage booths
Valid photo ID required for mezzanine and side stage booth access.

We transport you to an extraordinary, multi-dimensional universe that evolves throughout the night. 45,000 square feet of striking design and unexpected wonder combine with powerful sound, immersive light, sensual forms and tactile details to delight and astound at every turn. With breathtaking views of the city skyline, waterfront and the dramatic 65-foot stage, wherever you are is right where you want to be.