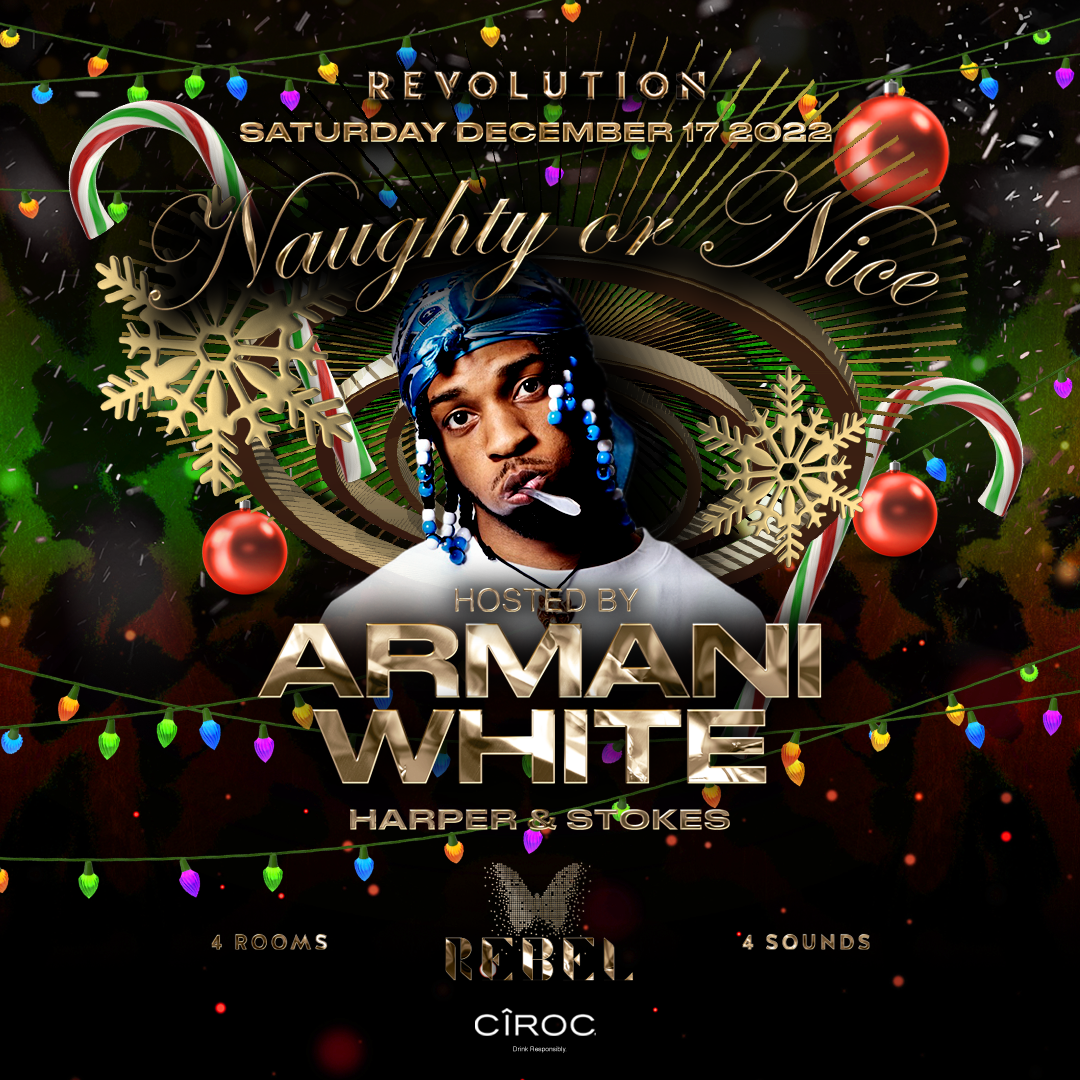 Naughty or Nice with Armani White
For West Philadelphia-born, Armani White, an early defining moment was at the age of four years old, during a domestic violence episode between his parents. Screaming at the top of his lungs for the violence to end, only to be ignored, Armani channels that built-up emotion every time he steps to the mic. His song "Billie Eilish" peaked at number 58 on the Billboard Hot 100 in September 2022.
Revolution Saturdays presents
Naughty or Nice with Armani White
DECEMBER 17, 2022
Doors: 10:00pm
Ladies Free before midnight
This is a LEGAL AGE 19+ event. Valid photo ID required.

We transport you to an extraordinary, multi-dimensional universe that evolves throughout the night. 45,000 square feet of striking design and unexpected wonder combine with powerful sound, immersive light, sensual forms and tactile details to delight and astound at every turn. With breathtaking views of the city skyline, waterfront and the dramatic 65-foot stage, wherever you are is right where you want to be.