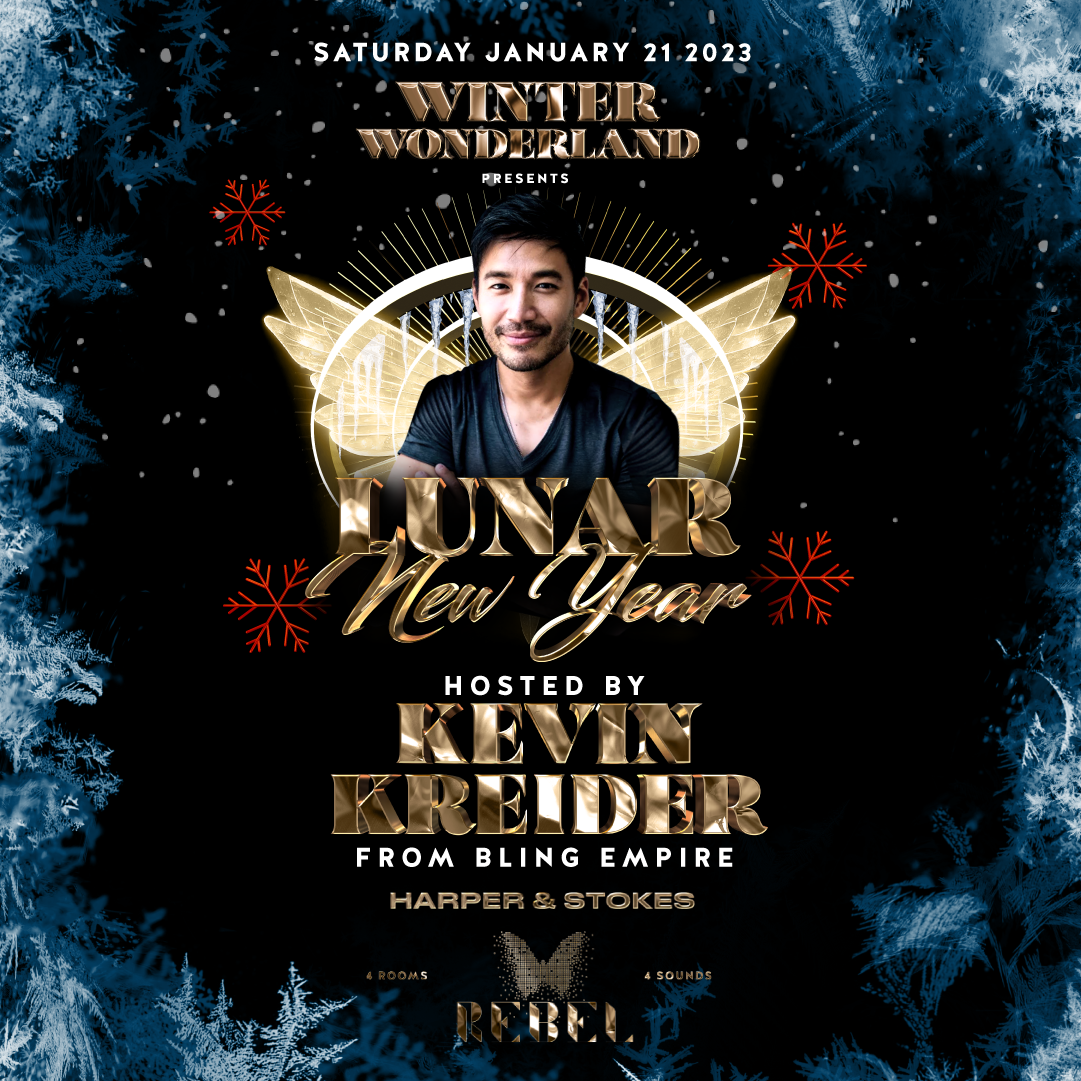 Lunar New Year: Hosted By Kevin Kreider
Kevin Kreider is an Actor, Speaker and Founder and CEO of Sans by Taejin Beverage Inc and Taejin Entertainment LLC. Starting off in the fitness industry, he was signed with one of the most prestigious modelling agencies in NYC. He left Philly in 2008 to navigate his way in entertainment as a Korean American adoptee. He's undoubtedly most known for his starring role in Netflix's Bling Empire with fabulous parties, glamour, fun-seeking, and drama.  
REVOLUTION SATURDAY
CELEBRATES LUNAR NEW YEAR WITH KEVIN FROM BLING EMPIRE
SUPPORT: HARPER & STOKES
JANUARY 21, 2023
Doors: 10:00pm
LADIES' FREE B4 MIDNIGHT
This is a LEGAL AGE 19+ event. Valid photo ID required.

We transport you to an extraordinary, multi-dimensional universe that evolves throughout the night. 45,000 square feet of striking design and unexpected wonder combine with powerful sound, immersive light, sensual forms and tactile details to delight and astound at every turn. With breathtaking views of the city skyline, waterfront and the dramatic 65-foot stage, wherever you are is right where you want to be.