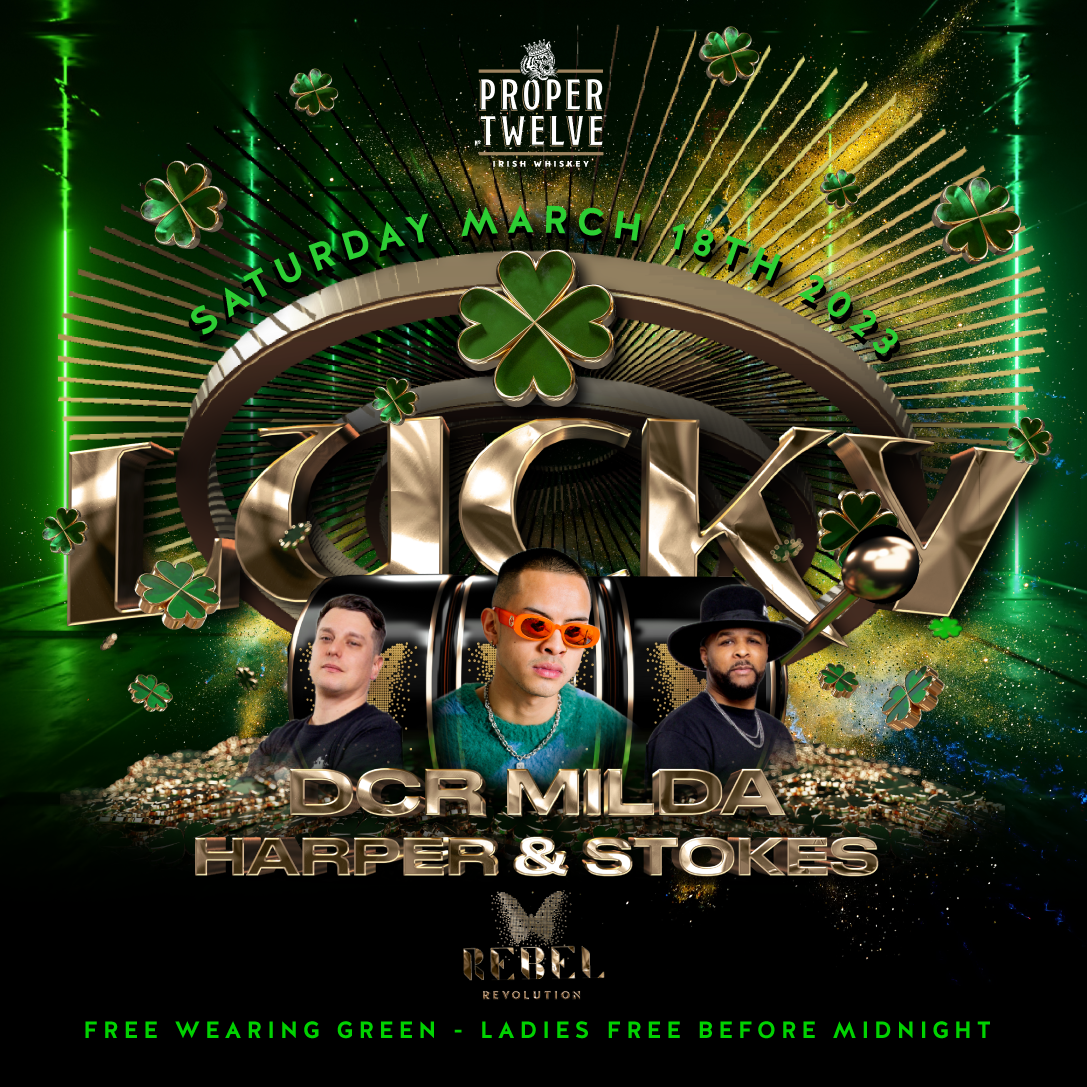 REVOLUTION SATURDAY - LUCKY
REVOLUTION SATURDAY
LUCKY
SUPPORT: HARPER & STOKES WITH GUEST DCR MILDA
MARCH 18, 2023
Doors: 10:00pm
FREE WEARING GREEN B4 MIDNIGHT & LADIES' FREE B4 MIDNIGHT
This is a LEGAL AGE 19+ event.
Valid photo ID required.

We transport you to an extraordinary, multi-dimensional universe that evolves throughout the night. 45,000 square feet of striking design and unexpected wonder combine with powerful sound, immersive light, sensual forms and tactile details to delight and astound at every turn. With breathtaking views of the city skyline, waterfront and the dramatic 65-foot stage, wherever you are is right where you want to be.