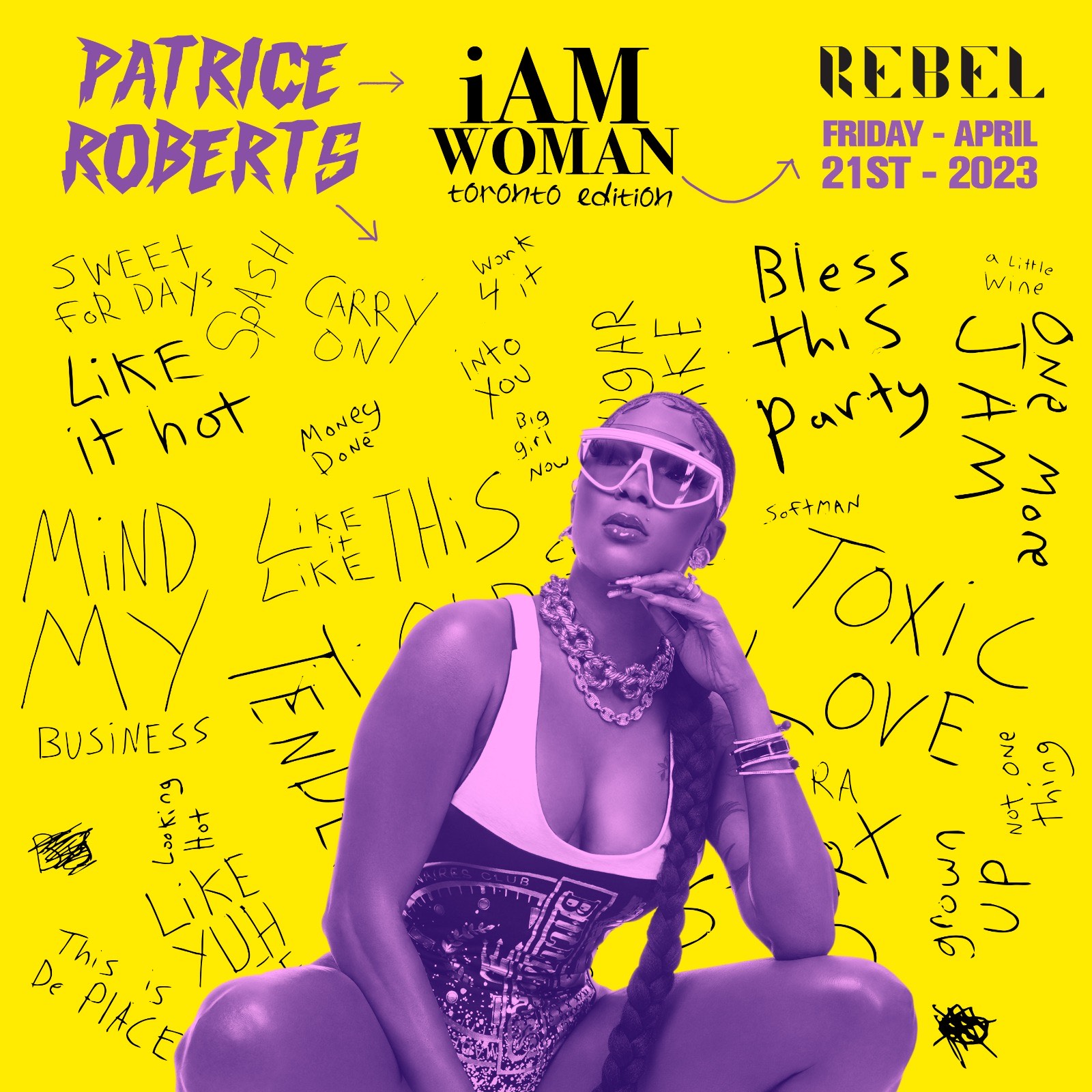 PATRICE ROBERTS LIVE IN CONCERT
Patrice Roberts has an extensive catalog of incredible music. "Mind My Business" is the Worldwide Number One Soca Song of 2022 and went viral on social media platforms with the phrase "Drink Water And Mind My (Your) Business" becoming the mantra for many. Recently, Patrice placed third in the 2023 Trinidad & Tobago Road March competition with "Like Yuh Self" alongside Machel Montano.
Don't miss this exclusive full length concert performance by PATRICE ROBERTS and friends all backed by a full band
PATRICE ROBERTS LIVE IN CONCERT
I Am Woman Tour – Toronto Edition
FRIDAY, APRIL 21, 2023
DOORS: 10:00 PM
This is a LEGAL AGE 19+ event. Valid photo ID required.

We transport you to an extraordinary, multi-dimensional universe that evolves throughout the night. 45,000 square feet of striking design and unexpected wonder combine with powerful sound, immersive light, sensual forms and tactile details to delight and astound at every turn. With breathtaking views of the city skyline, waterfront and the dramatic 65-foot stage, wherever you are is right where you want to be.