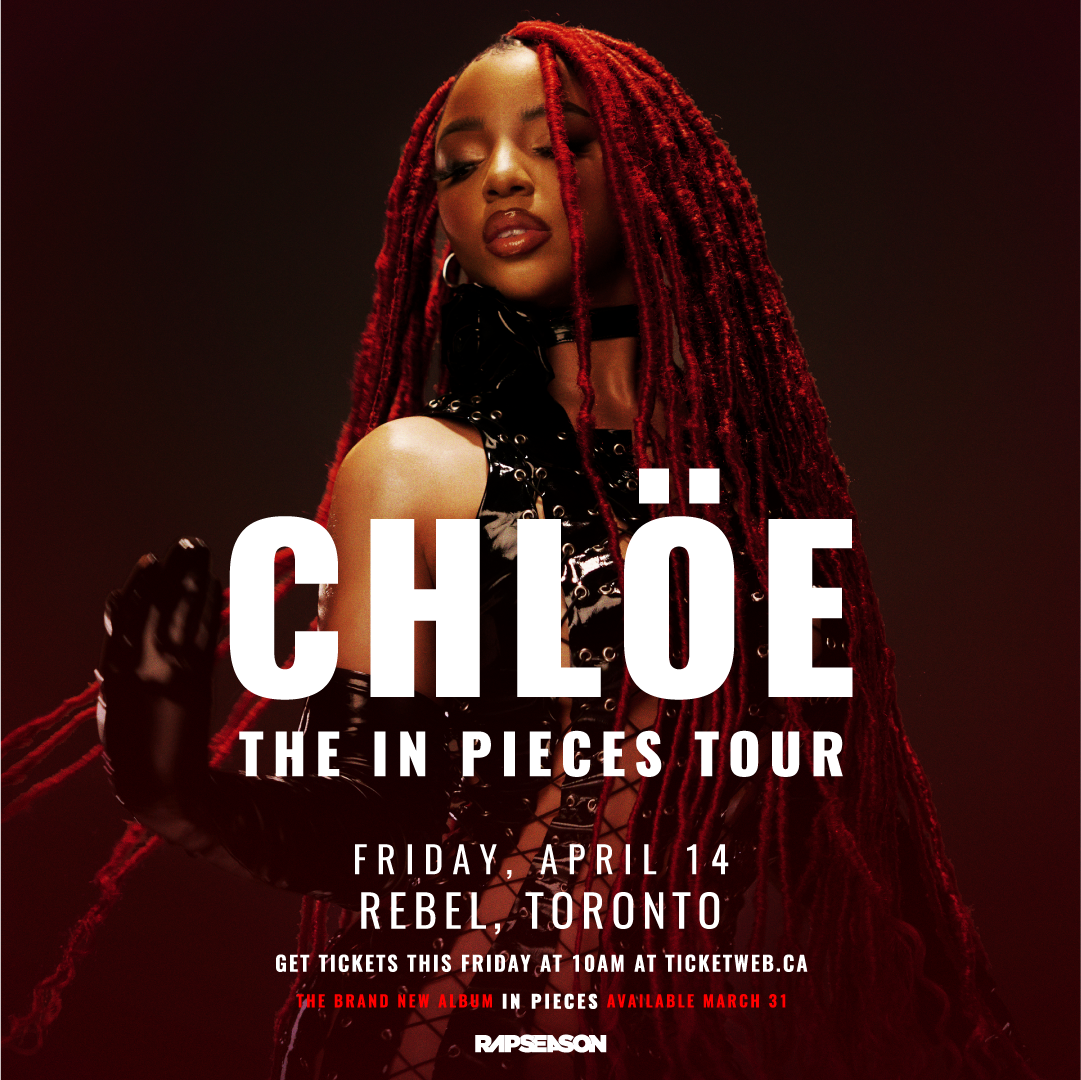 CHLÖE - The In Pieces Tour
Due to travel conflicts beyond our control, the Toronto stop of Chlöe's In Pieces tour, scheduled for Friday April 14 at Rebel, has been canceled pending a new date. All tickets will be refunded automatically from point of purchase.

We transport you to an extraordinary, multi-dimensional universe that evolves throughout the night. 45,000 square feet of striking design and unexpected wonder combine with powerful sound, immersive light, sensual forms and tactile details to delight and astound at every turn. With breathtaking views of the city skyline, waterfront and the dramatic 65-foot stage, wherever you are is right where you want to be.