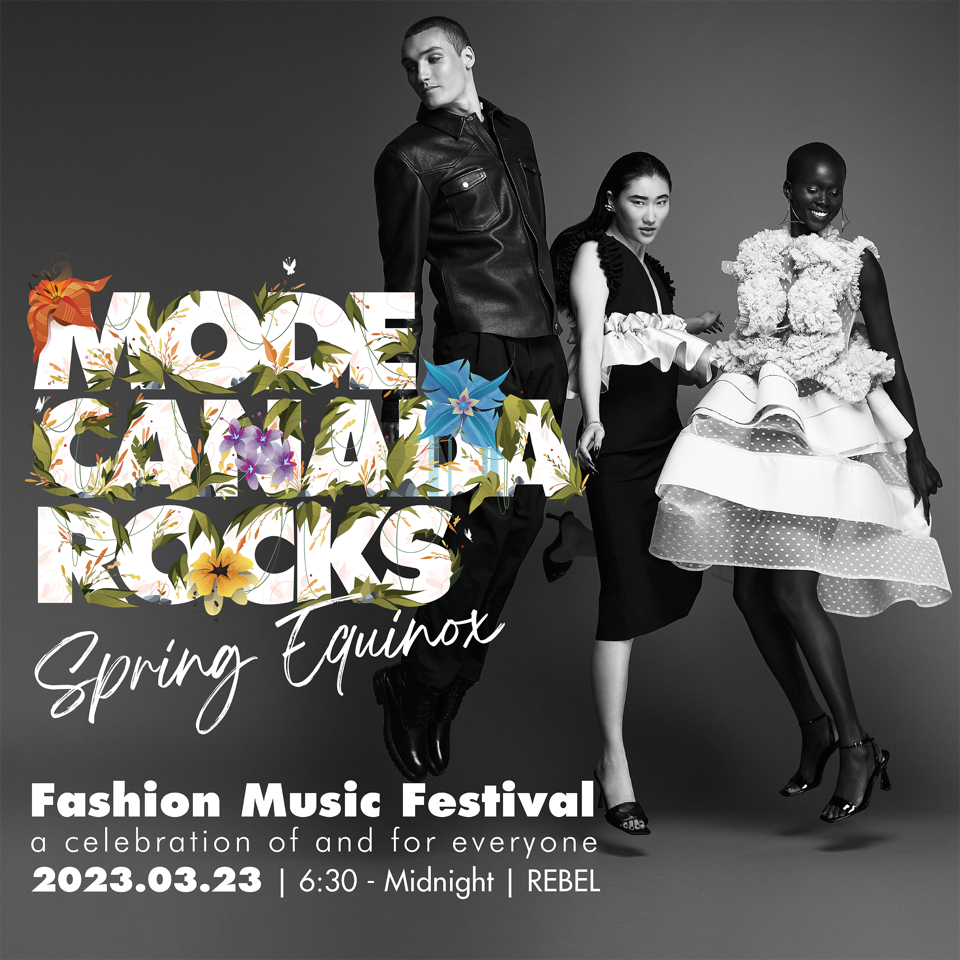 MODECANADAROCKS Spring Equinox
Delectant Media Presents
MODECANADAROCKS Spring Equinox
Hosted by: Ashley Callingbull
Thursday, March 23, 2023
Doors: 6:30 PM
Featuring music by:
Akintoye • Tyler Shaw • Savannah Ré • Zeina • Ari Hicks • Sage Harris • Cody Coyote • Desiire • Dani Doucette • Lisa Odjig • Mike Healy • Twysted Miyake Mugler • Toronto Tiki Ballroom Alliance
Celebrating Canadian Music and Fashion – Jam-Packed with Performances by Over 10 Musical Headliners, DJs and Emerging Artists, Over 20 Fashion Designers, and a Huge Cast Models and Dancers – in 3 High-Voltage Shows! Net proceeds benefit HOMELESS YOUTH.
This is a LEGAL AGE 19+ event. Valid photo ID required.

We transport you to an extraordinary, multi-dimensional universe that evolves throughout the night. 45,000 square feet of striking design and unexpected wonder combine with powerful sound, immersive light, sensual forms and tactile details to delight and astound at every turn. With breathtaking views of the city skyline, waterfront and the dramatic 65-foot stage, wherever you are is right where you want to be.