Toronto's Legendary Neon Party Returns to Rebel: Here's How You Can Get in FREE
Are you ready to light up the night and dance under the neon glow? The highly anticipated annual event, Glow at Rebel, is back on April 28th. With multiple performances from top electronic artists, including the headliners Cash Cash, this neon dance party is sure to electrify your senses.
As soon as you step into Rebel, Toronto's premier nightlife destination, you'll be immersed in a world of vibrant colours and pulsating beats. The whole venue will be flooded with black lights, creating a mesmerizing glowing dance floor that will set the stage for an epic night of dancing and revelry. To truly embrace the theme, make sure to come dressed in your best neon attire to light up the party in style!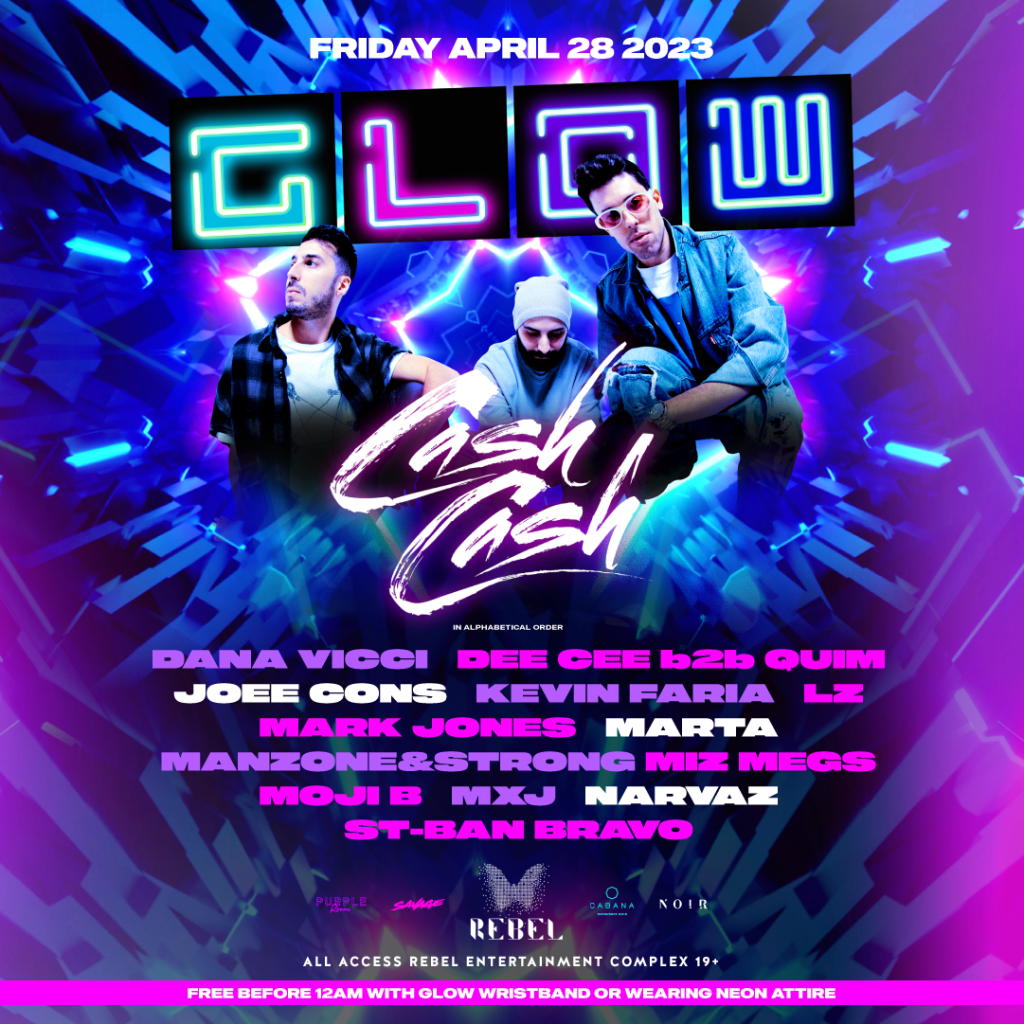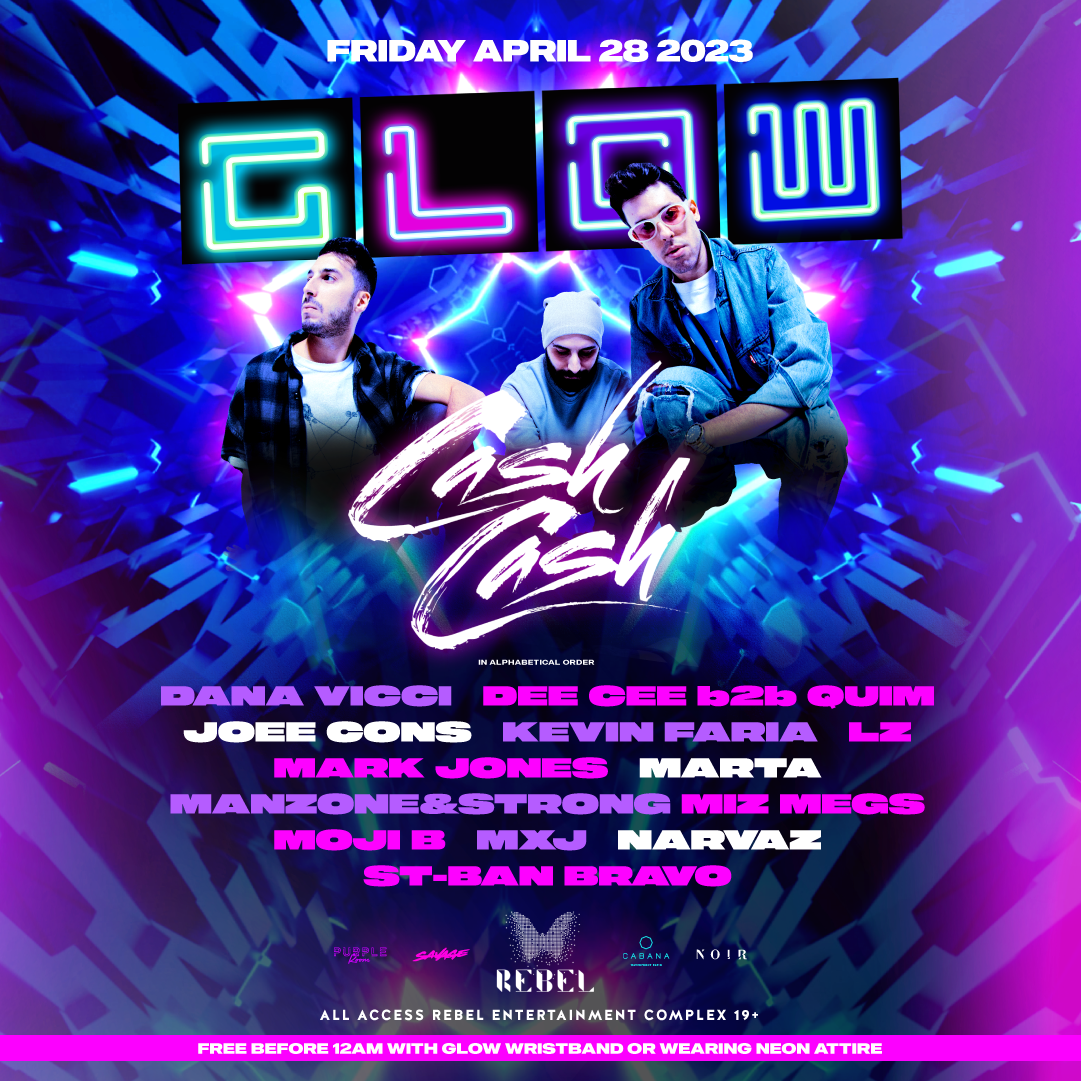 With 15 electronic music DJs spinning all night long, you can expect non-stop entertainment and a high-energy atmosphere that will keep your feet dancing.
If you arrive before 12 AM wearing neon or with a GLOW wristband, which you can pick up at various INK-approved venues leading up to April 28th, you can get in for free! Alternatively, you can also reserve advance tickets via inktickets.com to secure your spot at this highly anticipated event.
Glow at Rebel is not just about the music, it's about creating an immersive experience where you can let loose, express yourself, and dance the night away surrounded by the vibrant glow of neon lights. The unique atmosphere and the incredible performances from top electronic artists make this event a must-attend for anyone who loves electronic music and wants to be part of an unforgettable neon dance party.
So mark your calendars, gather your neon gear, and get ready to glow at Rebel on April 28th.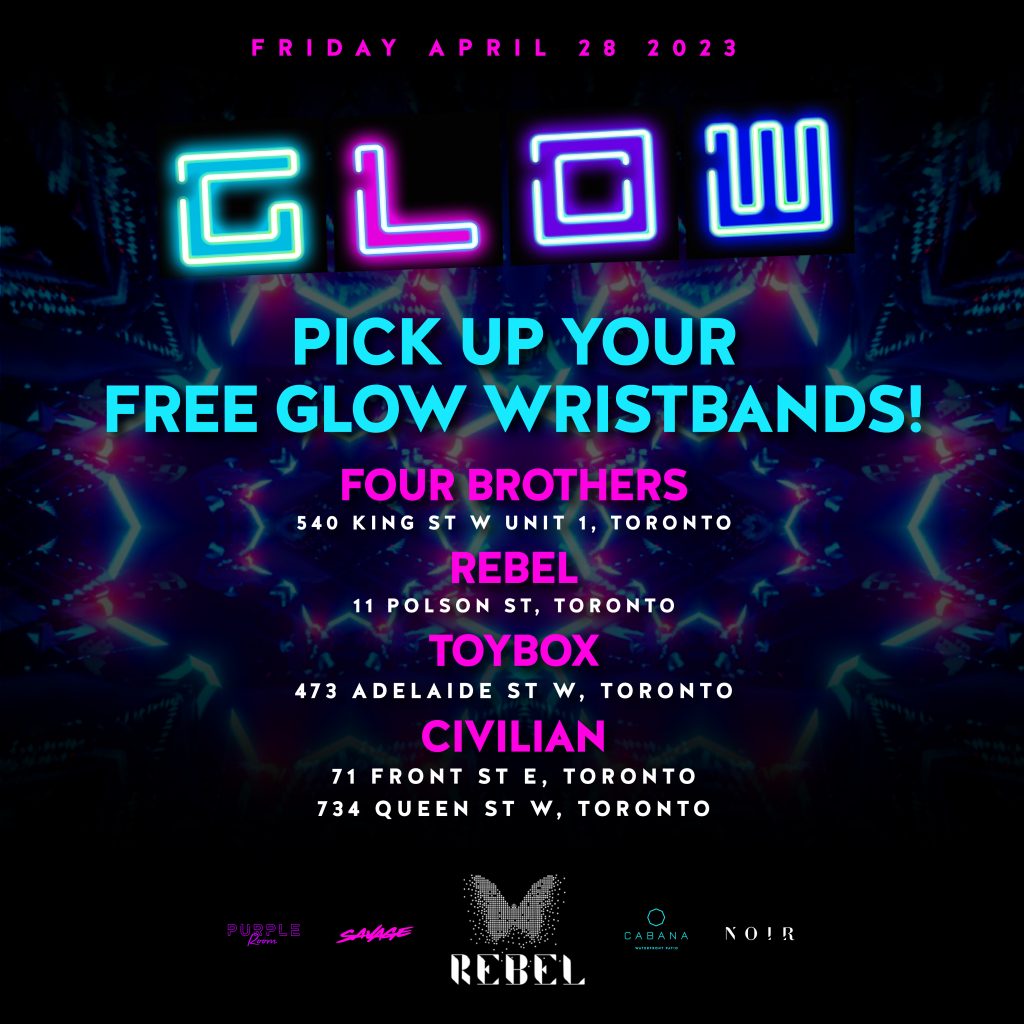 Visit RebelToronto.com/Events for our full weekly calendar.