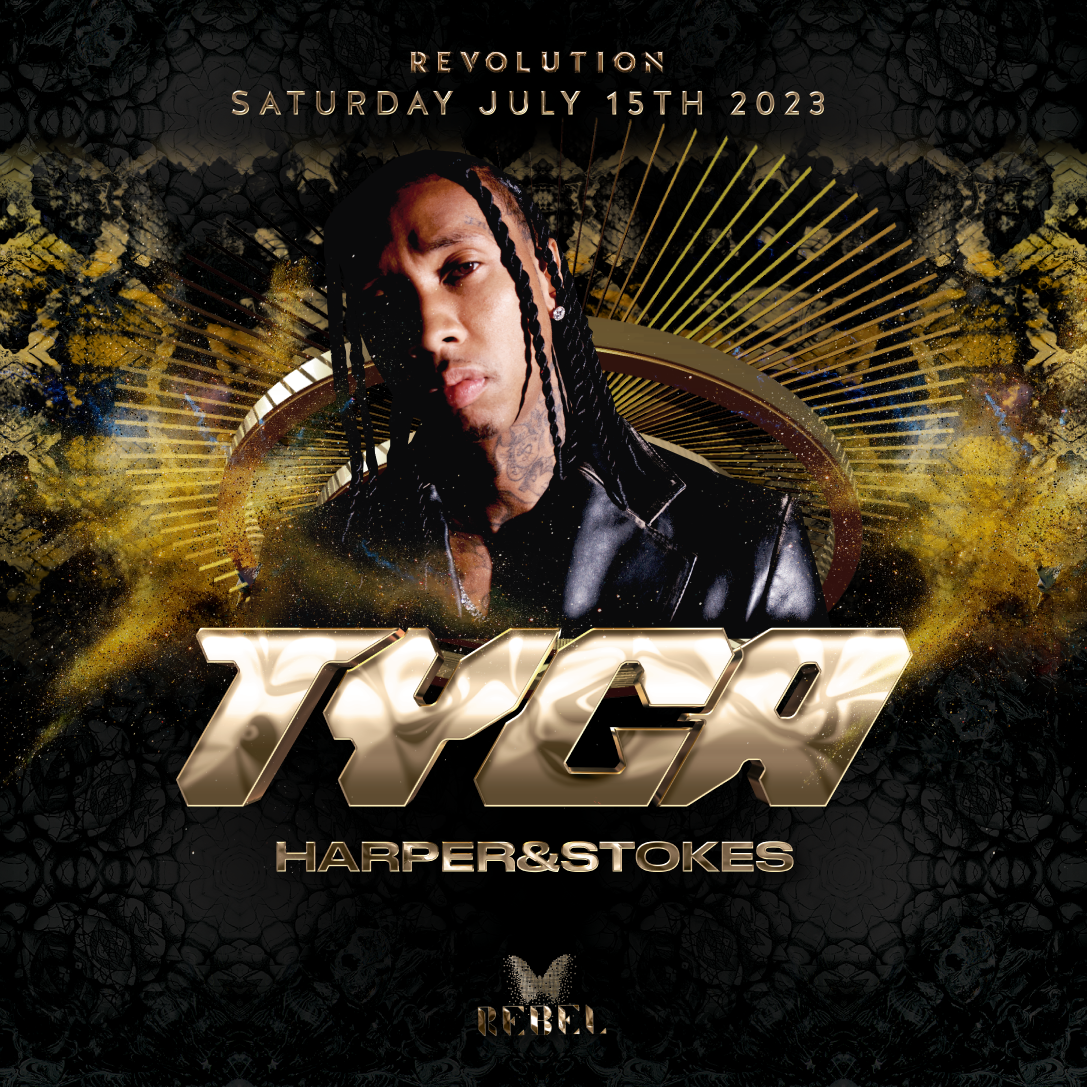 Revolution Saturdays presents Tyga
Tyga rose from independent hustling to major-label superstardom, showcasing his effortless talent and captivating style. With chart-topping albums like "Hotel California" (2013) and "Legendary" (2019), as well as recent collaborative hits like "Freak" (2020) and "Splash" (2021), Tyga continues to make waves in the music industry. With his ongoing success and a string of recent releases, Tyga remains a prominent figure, demonstrating his staying power and versatility as an artist.
Embrace Presents
Ice Nine Kills: FEAR THE PREMIERE TOUR
ENTERTAINMENT:
TYGA + Harper & Stokes
Date: July 15, 2023
Doors: 10:00 PM
This is a LEGAL AGE 19+ event.
Valid photo ID required.

We transport you to an extraordinary, multi-dimensional universe that evolves throughout the night. 45,000 square feet of striking design and unexpected wonder combine with powerful sound, immersive light, sensual forms and tactile details to delight and astound at every turn. With breathtaking views of the city skyline, waterfront and the dramatic 65-foot stage, wherever you are is right where you want to be.